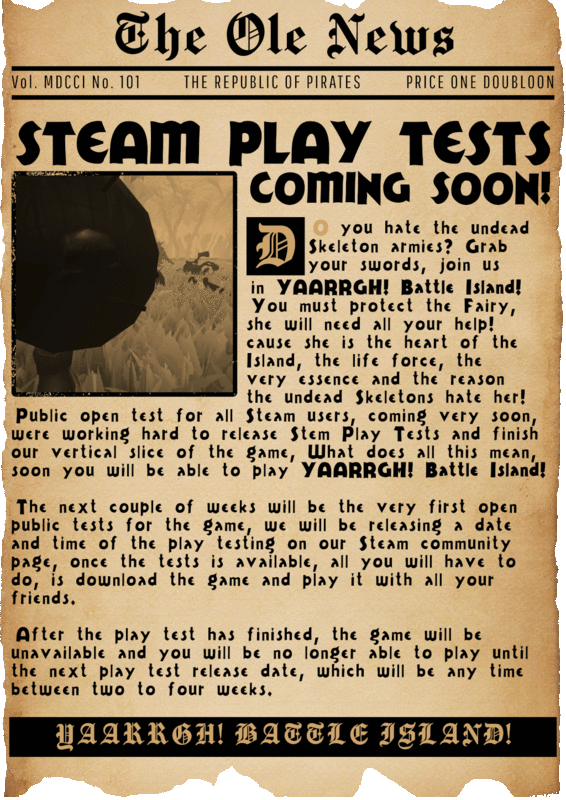 Another step with a worn-out shoe, with every step, feels like two steps closer, on our journey.
So we are happy to share that we have a Steam store page, this has always been our main goal for YAARRGH!
And from here, we will be sharing news and updates, giving free access for testing to random members.
Click on the link below, Add us to your wish list and click on the follow button, for all the latest news.